Unlocking your Online Potential
Innovative Web Solutions, Tailored for You
Start your digitalization process
We create the best tools to complement your company processes
Our team aims to make your company more efficient, sustainable, and future-proof
Welcome to Formiga Online Solutions, your partner for innovative web solutions and digital transformation. We understand the ever-evolving nature of the digital landscape and strive to help businesses thrive in this dynamic environment. With our diverse range of services and expertise, we are committed to delivering tailored solutions that cater to your specific needs.
What can you expect from us?
We pride ourselves on understanding the unique challenges faced by businesses across various industries. Our solutions are designed to address these challenges, empower your operations, and unlock your online potential. Whether you require a customized website, a feature-rich webshop, or a comprehensive workflow management system, we have the expertise to bring your vision to life.
Examples of Online Solutions
Some examples of our custom tools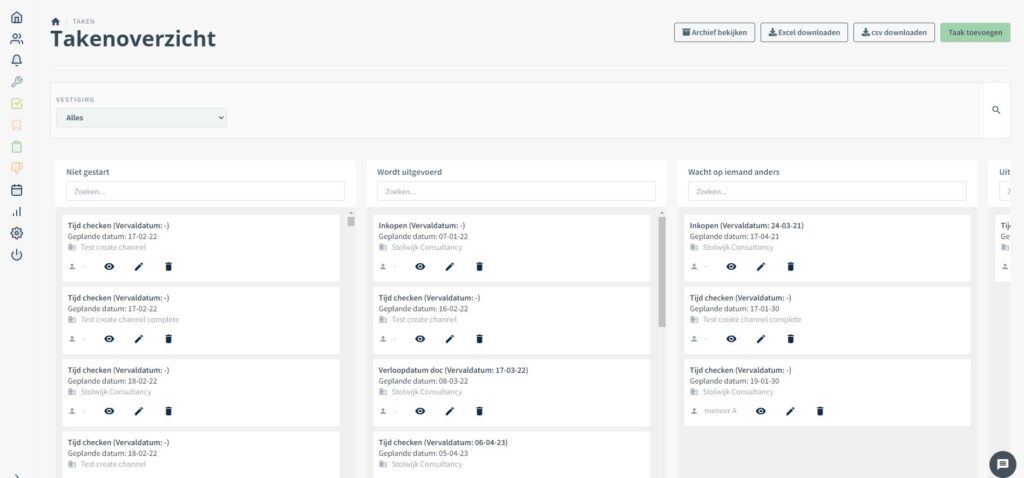 Automate the operations within your firm by integrating workflow tools.
Introducing Our Technology Stack
We are well-versed in a wide range of tools and programming languages, enabling us to bring your vision to life
We leverage HTML, CSS, and JavaScript, as well as the JavaScript library jQuery, to craft visually stunning and user-friendly interfaces. Our front-end expertise allows us to create engaging and intuitive user experiences that captivate your audience.
With a strong foundation in PHP and SQL, we develop powerful and scalable back-end systems. Our proficiency in server-side programming enables us to handle complex data processing, database management, and secure user authentication.
We are proficient in WordPress, a popular CMS, allowing us to build customizable and easy-to-manage websites. With WooCommerce, a leading e-commerce platform, we create feature-rich and scalable webshops. 
Data Analysis and Machine Learning
Using Python and libraries like TensorFlow, we leverage data analysis, machine learning, and artificial intelligence to derive meaningful insights and provide intelligent solutions. This enables us to enhance user experience, automate processes, and optimize business operations.
Natural Language Processing
With the power of natural language processing techniques, we develop intelligent chatbots to improve customer support by providing accurate and timely responses, streamlining interactions, and enhancing overall customer satisfaction.
We can integrate SAP into your company, a robust business intelligence platform, to gather, analyze, and visualize data. This enables us to extract valuable insights, identify trends, and make informed decisions that drive your business forward.
More information about our services?
Drop us an email for more information